• Elegant & Sustainable Jute Rugs • Jute rug style tips • Jute rugs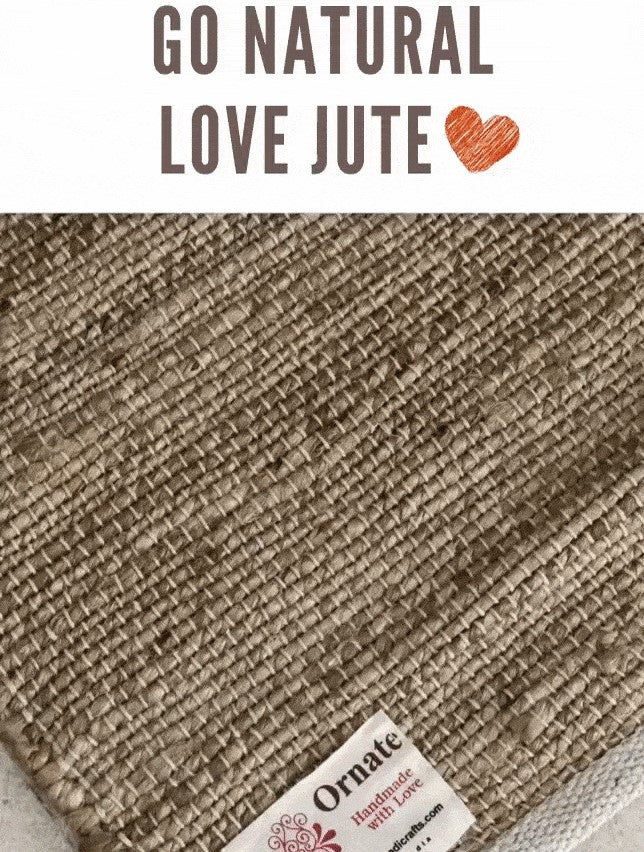 Natural Elegance of Jute Rugs: A Perfect Blend of Style and Sustainability
Jute rugs beautifully marries aesthetics with sustainability. These are crafted from natural fibers, bring a touch of natural elegance to any space.
As our world becomes increasingly conscious of the environmental impact of our choices, jute rugs stand out as an eco-friendly and stylish option for enhancing the ambiance of homes and offices alike.
---
Discover the magic of the the timeless beauty of Moroccan Wedding Blankets. Read about the history, significance, making of these traditional handiras along with styling tips. 
Shop our selection of authentic Moroccan wedding blankets for sale. Each blanket is handwoven by skilled artisans and features traditional Berber motifs. Perfect for adding texture and warmth to any room in your home.